Babolex & Snoop Dogg team up to create
their very exclusive collection
(NFT certificate included).
Bonus : 100 diamond tickets have been hidden for a private concert with Snoop Dogg in Los Angeles.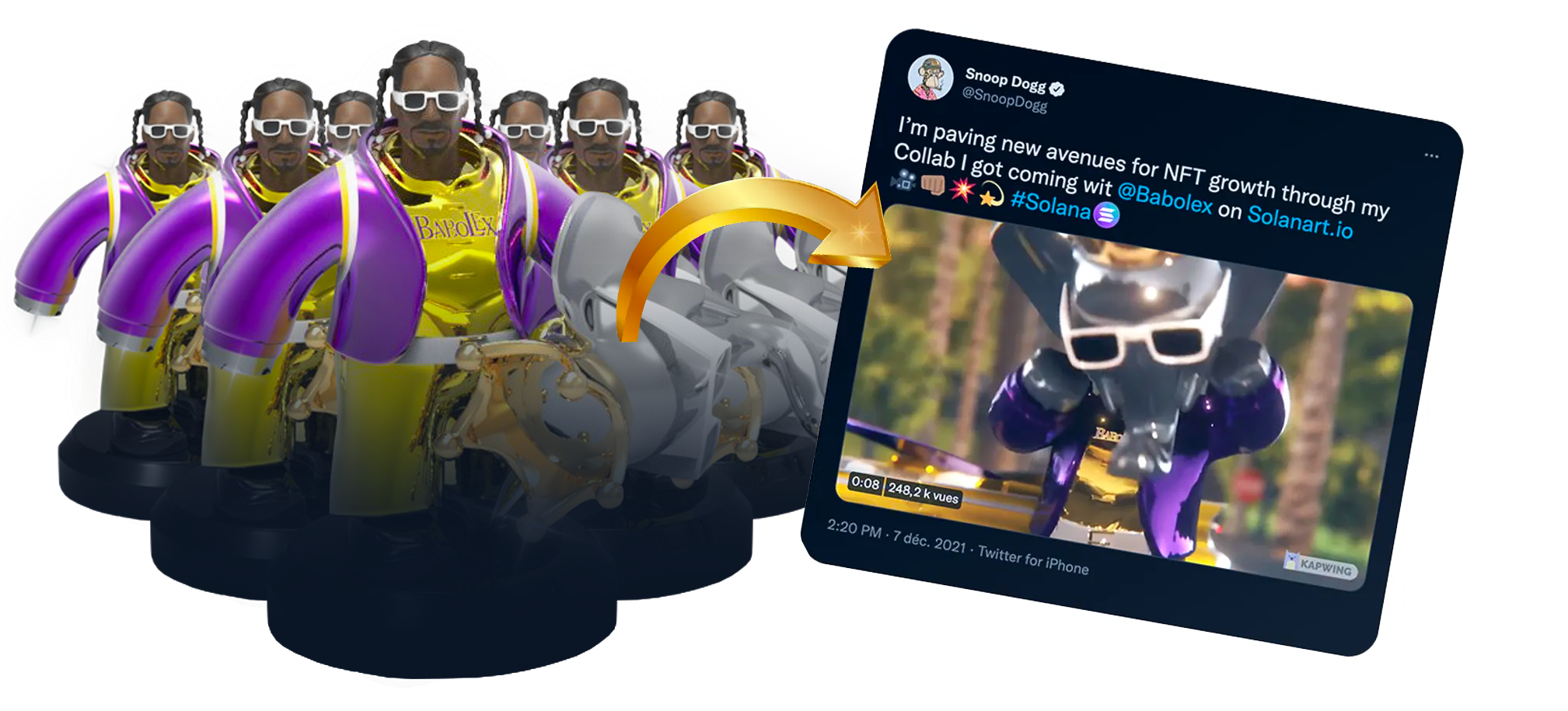 Get your own sculpture Snoop Dogg x Babolex with an NFT certificate.
Estimated value of each sculpture is $1,200.
Get a chance to meet Snoop Dogg
in Los Angeles in a private show.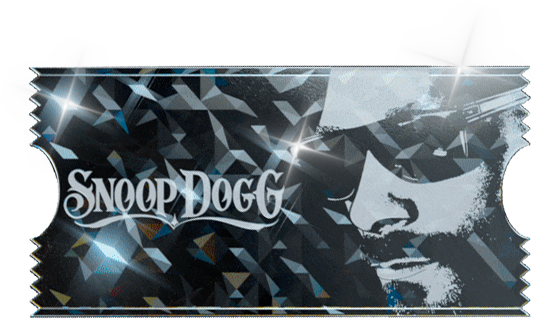 One golden ticket for every sculpture to access
to a private concert of Snoop Dogg 2022.
Choose to pay in crypto with your wallet or in fiat.
Nicknamed "The small Prince of Contemporary Art" by the famous Forbes magazine,
Vincent Faudemer aka "Babolex" is the new rising star of modern art.
Since 2018, he exhibits his artwork all over the world and has conquered
the hearts of many celebrities like Kourtney Kardashian, Scott Disick, Liam (One Direction)...

Get all our updates on the upcoming drops in 2022.